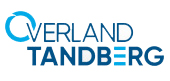 Overland Tandberg Data LTO-4 Half Height Tape Drive

Reliable, High-capacity Tape Drives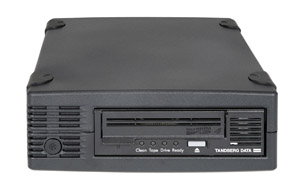 Sorry, this product is no longer available, please contact us for a replacement.
Overview:
The availability of four generations of LTO tape drives simplifies the decision—it is the only option available for low cost requirements where capacity growth potential matches the data growth rates that businesses are facing today.
Since its introduction, LTO has been known as the enterprise-class technology of choice for medium to large size businesses and in medium and large size libraries. Overland Tandberg Data's LTO-4 half-height (HH) drive brings enterprise-level performance to small and medium businesses at an affordable price. The Overland Tandberg Data LTO-4 HH drive features high capacity of 800GB (native) and a Dynamically variable adaptive tape speed to match host data rate from 33-80MB/sec (native) to match host transfer speeds, as well as a state-of-the art Ultra 320 SCSI interface, providing maximum data throughput and reduced backup and restore times. Overland Tandberg Data's LTO drives are backed by more than 25 years of experience in linear tape technology research, design and manufacturing.
Capacity: 800 / 1600 GB (native/compressed)
Performance up to 576 GB/Hr (compressed).
Low cost of ownership and low media cost
Enterprise features and performance in a small form factor
Future proof with 8-generation roadmap
Data speed matching, reduces mechanical wear and extends tape life
Proven reliability MTBF of 250,000 hrs at 100% duty cycle
Low power consumption: 13 W (sleeping mode) and 20 W (operating mode)
AES 256-bit Encryption
LTO WORM (write once, read many) for regulatory compliance
9x5 NBD 1 year warranty
The Overland Tandberg Data LTO half-height drives offer one of the industry's fastest transfer rates with high capacity to minimize backup times, Its compact size, provides simple and easy integration into all servers and workstation. The LTO technology makes it easy for users to standardize on a tape technology that meets today's data capacity requirements and ensures futures growth potential. LTO's six-generation roadmap, with four generations available today makes it a clear choice for small to medium businesses.
Turnkey Solution
The Overland Tandberg Data LTO-4 HH ships with Symantec's Backup Exec QuickStart software, embedded media management for intelligent diagnostics and tape alerts, and comes with 3 years warranty and support. (Backup Exec QuickStart software is only supplied with kitted products)
Media Compatibility
The Overland Tandberg Data LTO-4 HH is compatible with industry standard, multi-sourced LTO media. To achieve the best reliability, Overland Tandberg Data LTO branded and qualified data cartridges are recommended.
Specifications:
Overland Tandberg Data LTO-4 Half Height Specifications:
Capacity (native)
800 GB
Capacity (comp.)
1600 GB
Transfer Rate (native)
80 MB/s
Transfer Rate (comp.)
160 MB/s
Dynamic Speed Matching
33–80 MB/s / 66–160 MB/s*
Memory Buffer Size
128MB
Data Access Speed
64 sec
Data Compression
1KB (2:1)
Encryption
AES 256-bit
LTFS
N/A
Recording Format
LTO Ultrium 4, LTO Ultrium 3, LTO Ultrium 2 (read only)
Reliability
MTBF Hours (100% duty cycle)
250,000 hours @ 100% duty cycle
Head Life
60,000 tape running hours
Hard Error Rate
1 x 10(-17) bits
Environmental Specifications
Temperature (Operating)‡
50° – 95°F
Temperature (Non-operating)
-40° – 151°F
Relative Humidity (Operating)
20 – 80% (non-condensing)
Relative Humidity (Non-operating)
10 – 95% (non-condensing)
Power Requirements
Idle
13 W
Typical
20 W
Maximum
33 W
Power Supply/ Required (int)
5V DC, 2.5A, 12 V, 0.7A
Certification
CSA Certification to C22.2, No. 60950 (cCSAus), TUV EN60950 (IEC 60950), CE Declaration of Conformity, FCC 47 CFR Parts 15, NOM, VCCI. C-TICK, RRL, BSMI, GOSH CB Certificate and Report (IEC 60950)
Warranty
3-years Advance Replacement Service Warranty**
Dimensions
Physical Internal / External (HxWxD)
1.6 x 5.7 x 8.1 in (4.1 x 14.5 x 20.6 cm) / 3 x 8.8 x 11.7 in (7.7 x 22.3 x 29.5 cm)
Shipping Internal / External (HxWxD)
7.9 x 9.4 x 11.4 in (20 x 24 x 29 cm) / 9.4 x 12.2 x 15.4 in (24 x 31 x 39 cm)
Weight
Weight Out of box, Internal
3.2 lb (1.45 kg)
Out of box, External
10.3 lb (4.65 kg)
Shipping, Internal
5.1 lb (2.3 kg)
Shipping, External
11 lb (5 kg)
Benefits:
Low Storage Cost
LTO provides the lowest cost per GB of any medium
Business Efficiency
Manage less data, reduce downtime and speed up applications
Ease of Use
Simplify data migration with LTFS
Long-Term Archiving
30-year archival life
Security
Protect your data from unauthorized access
Superior Warranty
3-year Advance Replacement Service Warranty*
* Availability dependent on location
Sorry, this product is no longer available, please contact us for a replacement.