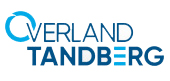 Overland Tandberg Data RDXLock Worm Software

Software for Regulatory Compliance Archiving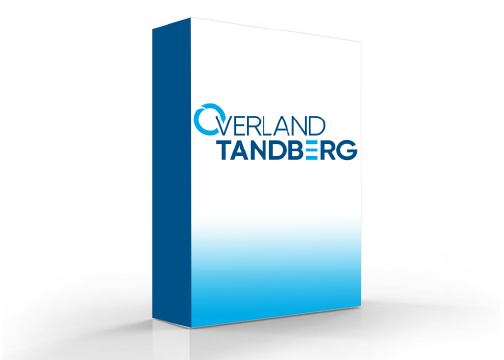 Overland Tandberg Data Products
Overland Tandberg Data RDXLock Worm Software
RDX 320GB Media with WORM licence
#8657-RDX
List Price: $254.00
Our Price: $203.00
RDX 500GB Media with WORM licence
#8658-RDX
List Price: $316.00
Our Price: $277.00

RDX 1TB Media with WORM licence
#8868-RDX
List Price: $599.00
Our Price: $483.00
RDX 2TB Media with WORM licence
#8869-RDX
List Price: $749.00
Our Price: $604.00
RDX 4TB Media with WORM licence
#8870-RDX
List Price: $999.00
Our Price: $847.00
Click here to jump to more pricing!
Overview:
RDX Lock is a software solution from Overland Tandberg Data that enables RDX® WORM Media to be used as a storage device for regulatory compliance archiving (WORM), where data must not be deleted or overwritten.
Overland Tandberg Data's RDX Lock software itself is downloadable for free and provides infinite or fixed period WORM (Write Once, Read Many) data retention.
RDX WORM media include a software licence linked to RDX Media and capacity.
RDX Lock is an ideal add-on for existing or new applications like:
Enterprise Content Management Systems (ECM)
Document Management Systems (DMS)
Finance Data
Data Logging
Patient Files like PACS
Video and Voice recording
Documentation
RDX Lock Highlights:
Provides WORM data protection on RDX media
Transparent archive application integration
Definable WORM retention time
Enhanced Security Mode, for additional protection
Verified Retention Clock, protects WORM data retention time on RDX media
Compatibility with Overland Tandberg Data RDX QuikStor drives and RDX QuikStation disk arrays
For Windows operating systems Windows 7, 8, 8.1, Windows Server 2008, 2008 R2, 2012, 2012 R2
Free download
60-day trial of the full functionality*
RDX Technology Overview
RDX technology is an economical and easy-to-use removable disk-based storage system for small and medium-sized businesses. The technology combines the best of tape—reliability, portability, long archive life and low cost with the best of disk—speed, random access and ease of use.
The Overland Tandberg Data RDX® QuikStor™ stores data in minutes rather than hours, and allows users to search files randomly and retrieve data in milliseconds. The RDX QuikStor is compatible with common file systems and backup applications and is available with AccuGuard™ deduplication software that automates backups for users.
Today's RDX-based solutions include single dock systems; LAN-attached disk-based appliances; and RDX® QuikStation™ and RDX® QuikStation™ 4 disk arrays. RDX systems are used by organizations for data storage, backup, archive, disaster recovery and cloud seeding, among other applications.
Specifications:
Media
Capacity
320GB, 500GB, 1TB
Reliability & Data Integrity
Unrecoverable Error Rate
1 error in 10(14) bits read
Cartridge Drop Shock (Non-operating)
1m (39.4in.) drop to tile over concrete floor
Load-/ Unload (Minimum)
5,000 insertion / removal cycles (media), 10,000 insertion / removal cycles (drive)
Archival Environmental
Cartridge Archive Storage Life
> 10 years (HDD) offline storage in archival environment
Archival Storage Environment
5° – 26°C (41° – 78°F), 5% – 95% relative humidity
Maximum Wet Bulb
25°C (77°F) (non-condensing)
WORM Functionality
Software
rdxLOCK
System Requirements
Operating Systems Server
Windows Server 2003 SP2 Standard & Enterprise Edition (32bit, 64bit), 2003 R2 SP2 St. & Ent. Ed. (32bit, 64bit) Windows Server 2008 SP2 Standard & Enterprise Edition (32bit, 64bit), 2008 R2 SP2 St. & Ent. Ed. (32bit, 64bit)
Operating Systems Desktop
Windows XP SP2 (32bit), Windows Vista SP2 (32bit), Windows 7 (32bit, 64bit)
Hardware
RDX QuikStor internal SATA, USB 2.0 and USB 3.0, RDX QuikStor external USB 2.0 and USB 3.0 RDX QuikStation, iSCSI (in RDX-Drive mode)
Benefits:
Meets Regulatory Compliance Requirements
Data cannot be changed or deleted. Because of backward and forward compatibility, data can be accessed for years without changing hardware.
Field of Applications


Enterprise Content Management Systeme (ECM)
Document Management Systems (DMS)
Finance Data
Data Logging
Patient Files like PACS
Video and Voice Recording
Documentation

Rugged, Secure Media
Drop resistant, electrostatic-proof, protected against dust.
No Change in Workflow
Data is automatically stored in an unchangable and undeletable (e.g. by virus) manner. Data cannot be overwritten, but can be accessed and read without limitation.
No Additional Software
Compared with tape storage WORM media and optical drives like CD, DVD or BluRay, RDX WORM requires no additional software to write data to the media.
Full Transparency to Applications
The RDX WORM functionality is fully transparent for applications like archiving, document management systems or medical environments (e.g. PACS).
High Transfer Rates and Fast Data Access
RDX enables archiving of large files and many small files. Because of random access, fast retrieval of data and documents is possible.
High Capacity
RDX WORM offers capacities up to 1TB per media. This drastically reduces the number of media to be managed compared to optical media like CD, DVD and BluRay.
Overland Tandberg Data Products
Overland Tandberg Data RDXLock Worm Software
RDX 320GB Media with WORM licence
#8657-RDX
List Price: $254.00
Our Price: $203.00
RDX 500GB Media with WORM licence
#8658-RDX
List Price: $316.00
Our Price: $277.00

RDX 1TB Media with WORM licence
#8868-RDX
List Price: $599.00
Our Price: $483.00
RDX 2TB Media with WORM licence
#8869-RDX
List Price: $749.00
Our Price: $604.00
RDX 4TB Media with WORM licence
#8870-RDX
List Price: $999.00
Our Price: $847.00