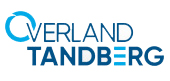 Overland Tandberg Data NEOxl 8000 Autoloader

Long-Term Data Storage for the Enterprise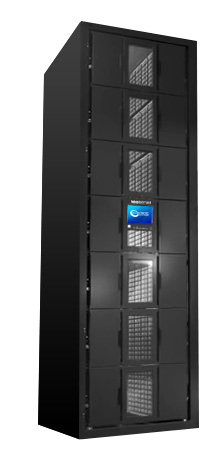 Overland Tandberg Data LTO Tape Drives
Overland Tandberg Data NEOxl 8000 Autoloader

Overland Tandberg Data NEOxl 8000 42U 560-Slot LTO-8 FC Dual Port Tape Library
#OV-NEOXL8K8DFC
Our Price: $71,333.00

Overland Tandberg Data NEOxl 8000 42U 560-Slot LTO-7 FC Dual Port Tape Library
#OV-NEOXL8K7DFC
Our Price: $64,207.00
Click here to jump to more pricing!
Overview:

NEOxl 8000 addresses the need for midrange and enterprise businesses by providing high-performance automated backup, disaster receovery and data archive that combines flexibility, density, high-performance and affordability to ensure that data is protected faster, smarter, easier and more cost effectively.
With This Product You Can...
Address enterprise backup and archive requirements with data storage capacities ranging up to 16.8PB
Meet backup windows and improve efficiency with high-performance data transfer rates that range from 1TB/hr. to 113.4TB/hr.
Easily customize your capacity and performance to meet your data storage needs
Reduce administrative costs with simplified configuration and management
Lower your cost of ownership by reducing the amount of rack space, floor space, power and cooling typically needed for backup and archive applications
Benefit from the convenience of disk-like "drag & drop" capabilities associated with LTFS
Specifications:
NEOxl 8000
# of tape cartridge slots (base)
560
# of tape cartridge magazines (base)
14
# of tape cartridge slots per magazine (base)
40
# of mail slots (base)
Up to 70
# of tape drives (base)
Up to 42 HH
Tape drives supported
LTO-8, LTO-7
Max. native capacity per module (TB)
LTO-8: 6.7PB
LTO-7: 3.4PB
Max. compressed capacity per module (TB)
LTO-8: 16.8PB
LTO-7: 8.5PB
Max. native data transfer rate per module (TB/hr.)
LTO-8: 45.3TB/hr
LTO-7: 45.3TB/hr
Max. compressed data transfer rate per module (TB/hr.)
LTO-8: 113.4TB/hr
LTO-7: 113.4TB/hr
Interfaces
8Gb FC (dual port)
Connectors
LC Optical FC
Form Factor
42u
Dimensions (inches)
65" x 36" x 94"
Dimensions (mm)
165.1cm x 91.4cm x 238.7cm
Weight (pounds)
1250 lbs.
Weight (Kg)
567 kg
Power Requirements
1400 watts
Input Requirements
100 to 240 V, 50 to 60 Hz
Humidity (non-condensing; operating)
10% to 80% RH non-condensing
Temperature range (operating)
5° to 40°C
Reliability
>3,000,000 MCBF (

mean cycles between failures

); <10 minutes

MTTR (mean time to repair)

Safety

CB, CE, NRTL

Emissions

CE, FCC, ICES, EMC/EN, CCL, ETL

Standard Warranty
NEOxl 8000 libraries include a one-year Silver Support Program warranty offering, which includes 5x9 telephone support and NBD onsite support of FRUs, with customer replacement of CRUs
Benefits:
Intelligent Remote Management

NEOxl 8000 remote management provides intelligent, proactive administration and monitoring of the tape library, tape drives and media, ensuring a seamless backup and archive process.

Highlights

Provides tape drive and tape cartridge status information
Enables remote configuration activities
Alerts users to unusual/suspicious activity that may affect the backup/archive process via email or SNMP traps
Enables remote firmware upgrades
Provides remote diagnostics capabilities

Why You Need It...

Provides convenience and reliable management of the backup/archive process from anywhere in the world

Expandability/Scalability

NEOxl 8000 expandability/scalability features allow you to dynamically adjust your storage capacity and performance as your data storage needs change, adapting to ever-changing environments with a minimal amount of disruption while protecting your original library investment.

Highlights

NEOxl 8000 ships with all 560 slots enabled for use, providing convenient access at all times for optimized storage capacity.
NEOxl 8000 supports up to 42 tape drives, regardless of the slot count needed

Why You Need It...

Provides the flexibility to meet changing data storage requirements

Upgradable Tape Drives

Avoid those costly upgrades when new tape technologies become available. With NEOxl 8000, you can upgrade your drives and media on the fly. Installing and removing tape drives in is quick and easy. LTO drives maintain backward compatibility to previous generation tapes, so you won't orphan any data during the upgrade process. This approach not only protects your investment, but also minimizes administrative overhead, and reduces service/maintenance costs.

Highlights

Users can easily remove/replace tape drives to provide effortless upgrades to next-generation tape drive technologies
Downtime costs are eliminated by enabling end user replacement of tape drives (no waiting for a service tech to show up)
Tape drives can easily be added to existing tape libraries for increased performance and efficiency
Tape drives can be interchanged between NEO XL-Series libraries for increased investment protection

Why You Need It...

Protects your original library investment and reduces administrative overhead

Partitioning

NEOxl 8000 partitioning capability allows you to configure a single physical library into multiple virtual libraries.

Highlights

Improves efficiency of the backup/archive process by enabling multi-tasking within the same library
Provides you with the flexibility to configure a single NEOxl 8000 to interface with different backup servers, regardless of their connectivity type or application
Protects your investment by allowing you to simultaneously use a single NEO XL-Series library with a variety of backup software applications

Why You Need It...

To maximize efficiency and improve cost of ownership

Effortless Installation and Configuration

Simplified installation and configuration improves efficiency and reduces administrative overhead by ensuring that you can begin your backup and archive process quickly.

Highlights

Intuitive management console provides clear, consise guidance on installing and configuring a NEO XL-Series library
Web-based remote management provides additional levels of detail to easily customize the backup/archive process suited for your particular needs
Seamless expansion of additional modules, or redeployment of scaled configurations, occurs quickly and efficiently

Why You Need It...

To improve efficiency and maximize your investment

Proven Reliability

Enterprise-class reliability ensures the availability of your company's most valueable asset … your corporate data.

Highlights

With a reliability rating of 3,000,000 load/unload cycles, NEOxl 8000 provide the high reliability required by enterprise-class environments.
Capitalizing on the NEO reputation for reliability, NEOxl 8000 tape libraries provide the reliability and redundancy to ensure data availablility.

Why You Need It...

Ensures data availability and reduces cost of ownership
Overland Tandberg Data LTO Tape Drives
Overland Tandberg Data NEOxl 8000 Autoloader

Overland Tandberg Data NEOxl 8000 42U 560-Slot LTO-8 FC Dual Port Tape Library
#OV-NEOXL8K8DFC
Our Price: $71,333.00

Overland Tandberg Data NEOxl 8000 42U 560-Slot LTO-7 FC Dual Port Tape Library
#OV-NEOXL8K7DFC
Our Price: $64,207.00