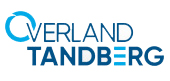 NEOs StorageLoader

Backup and Archive Made Easy

More pricing below, click here
Pricing Notes:
Snap Servers require that replacement drives be of the same capacity as those originally installed in the system. Please verify the capacity of your original Snap Server drives before purchasing any replacement drive.
Overland CARE support Upgrades (Part Number EWCARExU-xxx) are valid only on new products within the first 90 days following purchase and start at the date of installation.
Snap Server systems are eligible for enhanced Overland CARE maintenance options to augment the standard limited warranty.
Specially priced 5 year Overland CARE support upgrades are available to protect your investment for the life of the product.
All Snap Server systems products, now also include Software Maintenance for the full term of the factory warranty.
Support coverage of all Snap Expansion units must be purchased separately and run concurrently with the primary Unit.
You may augment your support with our Overland ACCESS support option for 24x7 access to our expert technical support team or with our Secure Drive program which allows you to keep your failed disk drives in secure data environments.