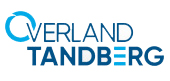 Overland Tandberg Data AccuGuard Server for RDX

Software for Automated Backup and Recovery
Overview:
Overland Tandberg Data AccuGuard™ Server for RDX® is a Windows®-based backup and recovery software which works with Overland Tandberg Data RDX® QuikStor™ and RDX® QuikStation™. It is an easy-to-deploy solution that protects physical and virtual Windows servers and desktops. AccuGuard data protection software delivers reliable, automated backup and recovery utilizing a powerful data deduplication engine designed to increase your effective storage capacity, allowing you to store up to 20 times more data.
Product Overview
An End-to-End Solution
AccuGuard Server for RDX is a comprehensive solution for backup and disaster recovery for small and medium-sized businesses, remote offices and workgroups. With the bare metal recovery functionality, restores can be started at operating system level. File servers, network shares, as well as application servers like Microsoft SQL and Microsoft Exchange can be included into the backup strategy. Email notification capability informs the administrator about the status of the backup job.
Easy and Fast Restore
Data retrieval is simple and painless with AccuGuard's flexible file searching, drag-and-drop restore and point-in-time disaster recovery. Files can be restored just as they can be when working with the Windows Explorer. For restoring, the backup administrator can choose from different backup dates to recover a dedicated version of a file or group of files. Of course full system restores can be initiated as well.
Data Deduplication
AccuGuard Server for RDX is designed to protect physical and virtual servers and desktops, with a minimum amount of storage capacity. Protected data is deduplicated and optimized at the client source before it is transferred and stored. Increased backup storage capacity allows more full backups to remain online for the most reliable data recovery practice. In addition, backup windows are drastically improved.
Easy to Use
AccuGuard Server for RDX provides an install wizard which does all the work. An easy-to-use GUI helps to configure, manage and control backup jobs and recovery processes. A comprehensive help menu provides users with instructions and guidance. Results can be viewed in a log file and as graphical charts.
Flexibility
AccuGuard's deduplication is executed on each protected client, physical or virtual system with full compatibility with Overland Tandberg Data's RDX® QuikStor™ and RDX® QuikStation™.
Benefits:
Automated data protection - Set it and forget it data protection with point-in-time recovery and automated verification that ensures every file is saved correctly and without corruption
20:1 data deduplication - Increases effective data storage capacity for maximum value
Bare Metal Recovery
Integrated Microsoft SQL & Exchange Protection - Specialized protection plans provide full protection with optimized data reduction
Protection of Network Shares - Protects NAS devices and other accessible file shares
Browsable Backups - Enables searches down to the version level for quick file discovery
Drag and Drop Restore - Simplifies file recovery by eliminating the requirement to run a "Restore Job"
Point-in-Time Recovery
RDX® Media Manager - Makes managing media for offsite and archive a breeze
Simple User Interface - Removes the pain and frustration associated with traditional backup software
Email Notification - Sends a backup- and recovery-report to an email address
Specifications:
AccuGuard Specifications:
Feature
AccuGuard Server for RDX
AccuGuard Enterprise for RDX
Source-Based Deduplication
Global Deduplication
Single System Protection
Multiple System Protection
Multiple Backup Jobs
Bare Metal Recovery
Exchange Protection
Microsoft Exchange Server 2003/2007/2010/2013
Microsoft Exchange Server 2003/2007/2010/2013
SQL Server Protection
Microsoft SQL Server 2005/2008/2008R2/2012/2014
Microsoft SQL Server 2005/2008/2008R2/2012/2014
Backup of Network Shares
Extensive Scheduler Options
Backup to RDX
Media Rotation
Point in Time Recovery
Single File Recovery
Histories and Event Logs
Email Notification
Backup to any Disk
Backup to Network Shares
Agentless Software Distribution
Multi Stores Support and Group Management
Multiple Backup Targets
Backup Copy Jobs
Variable Data Retention
Export of Settings and Histories
System Requirements
Operating Systems Server*
Windows Server 2003 (32-bit, 64-bit), 2008 (32-bit, 64-bit), 2008 R2, 2012, 2012 R2 Microsoft Small Business Server 2003 / 2003 R2 / 2008 / 2001 / 20012 Essentials Windows Server 2008 R2 is recommended for AccuGuard Enterprise for RDX Backup Server
Operating Systems Desktop*
Windows XP, Vista, Windows 7, Windows 8, Windows 8.1, Windows 10
Processor and Memory
Single 2.0GHz CPU minimum, works with multiple processor cores, 4GB Ram
Free Disk Space
60MB for product installation plus as much storage space as the size of the largest file to be backed up, plus enough space on RDX backup-media 8MB per backup process on the system to be backed up, 100-200MB free disk space is recommended, plus enough backup space on Backup Server (if backing up to internal disk first) or on your RDX backup-media
RDX Drive
At least one RDX Drive has to be connected to the backup server